Permanent Residency (Family-Based) Immigration Services
The ultimate goal for many immigrants to the United States is to obtain permanent residence. One way to reach that goal is to have a family member who is already a U.S. citizen or permanent legal resident sponsor and file an immigrant petition. These include spouses and children of U.S. citizens and permanent residents, and parents and brothers and sisters of U.S. citizens.
Family-Sponsored Immigration
Russian Universal Services located in Los Angeles California. With the exception of immediate relatives — that is spouses, children, and parents of U.S. citizens — a limited number of family-based visas are available each year. As a paralegal with nearly 23 years of experience guiding families through the immigration process, We can review your case, file the proper petition and give you an honest appraisal regarding the outcome of your case. One of the most valuable services we provide is an initial consultation to review your case.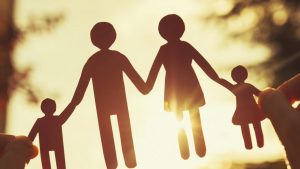 Who Can Sponsor Me for Immigration?
To obtain permanent residence based on a family petition, the petition must be filed by a relative who is either a U.S. citizen or a lawful permanent resident. For immigration purposes, a relative is a parent, spouse or child over age 21. Grandparents, aunts, uncles, in-laws and cousins cannot sponsor a relative for immigration. However, they can act as co-sponsors for purposes of the affidavit of support requirements.
Which Family Members Have Preference for Permanent Residency?
The preference categories for family-based immigration are as follows:
Immediate relatives: child, spouse, or parents of U.S. citizens.
First preference: unmarried sons and daughters (children over 21) of U.S. citizens (and their children).
Second preference: spouses, minor children, and unmarried children over age 21 of lawful permanent residents.
Third preference: married sons and daughters of U.S. citizens (and their spouses and children).
Fourth preference: brothers and sisters of U.S. citizens, if the citizen is at least 21 or older (and their spouses and children).
How Do I Apply for Permanent Residence Based on a Family Relationship?
Your case will begin with the filing of Form I-130, which must be filed by a U.S. citizen or lawful permanent resident. If you are in the United States, you may be able to file for permanent residence in conjunction with the Form I-130 and be entitled to employment authorization and permission to travel while the applications are processed.
Learn About Your Family's Options
The immigration process is complicated. We can work with your family to seek permanent residence despite the challenges.
Call (323) 650-2233 or send an email to info@dokumentusa.com