Citizenship is held by diplomatic missions or consular offices of the Russian Federation in the case of: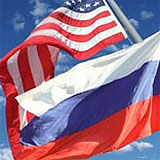 — if you wish to issue a foreign passport, but your foreign and domestic (if any) passports are expired or lost;
— if you did not have your own passport or you were entered in the passport of your parent and want to make a new passport;
— if you are a resident of the Crimea and want to issue a Russian passport.
Service for podgotovku statements and we request the Russian Consulate is $275. Our specialists will professionally prepare all the necessary documents and fill in the consular forms so that they meet the official requirements.
Personal presence of the applicant at the Russian Consulate is NOT REQUIRED!
The term of consideration of issues related to the confirmation of the presence or absence of a person of Russian citizenship is from 2 to 6 months.
A person who has confirmed the presence of citizenship of the Russian Federation can apply for a new Russian passpor.
Confirmation of Russian citizenship is valid for 1 year from the date of receipt of a positive response from Russia. After this period, it is necessary to apply for confirmation of Russian citizenship again.
If the presence of citizenship is not confirmed, as well as in establishing the fact of withdrawal from citizenship, then on the basis of this you can apply for a visa to Russia in an American passport.
To make a request, you must fill out an application and send it along with a package of documents or to our e-mail or mail to our address. You can also ask for help in the preparation of documents directly to our office, conveniently located in the city center.
THE DOCUMENTS REQUIRED :
— Fill in, put the date and sign the application form;
— Expired foreign/Soviet passport and internal passport (if available). If you did not have a separate passport, you need a copy of your parent's passport, where you were entered, if you lost your passport, you need a police report (police lost or stolen report );
— Birth certificate, if you have not reached the age of 18 at the time of 06 February 1992 or were born after that date;
— A photocopy of your proof of U.S. status: green card, visa, U.S. passport, or U.S. Immigration and naturalization certificate.If your name in the us document is different from the Russian passport, you must also provide a copy of the confirmation of the change of name;
— The driver of a local Copy of state license or ID card;
— Check or money transfer issued in Russian universal service in the amount of $275.00.
For additional questions you can contact our office by phone: (323) 650-2233 or email us info@dokumentusa.com
our address:
Dokument USA Inc.,
1123 N Fairfax Ave.,
Los Angeles, CA 90046